Morton J. Lemkau Moving and Storage has been moving pianos since the start of the company back in 1949. They have literally moved thousands of pianos for Long Island residents in their seven – (7) plus decades in doing business. With experience comes expertise, and the Lemkau moving team are the experts you want and need to move your cherished possession. Lemkau Movers specializes in moving Grand, Baby Grand, Upright, and Spinet pianos. All are unique, and they all require their own special moving techniques. In addition, each one may require a specific number of movers to move them safely and securely from one location to another. It's also important to know that Lemkau Movers has and utilizes the right tools when moving your piano.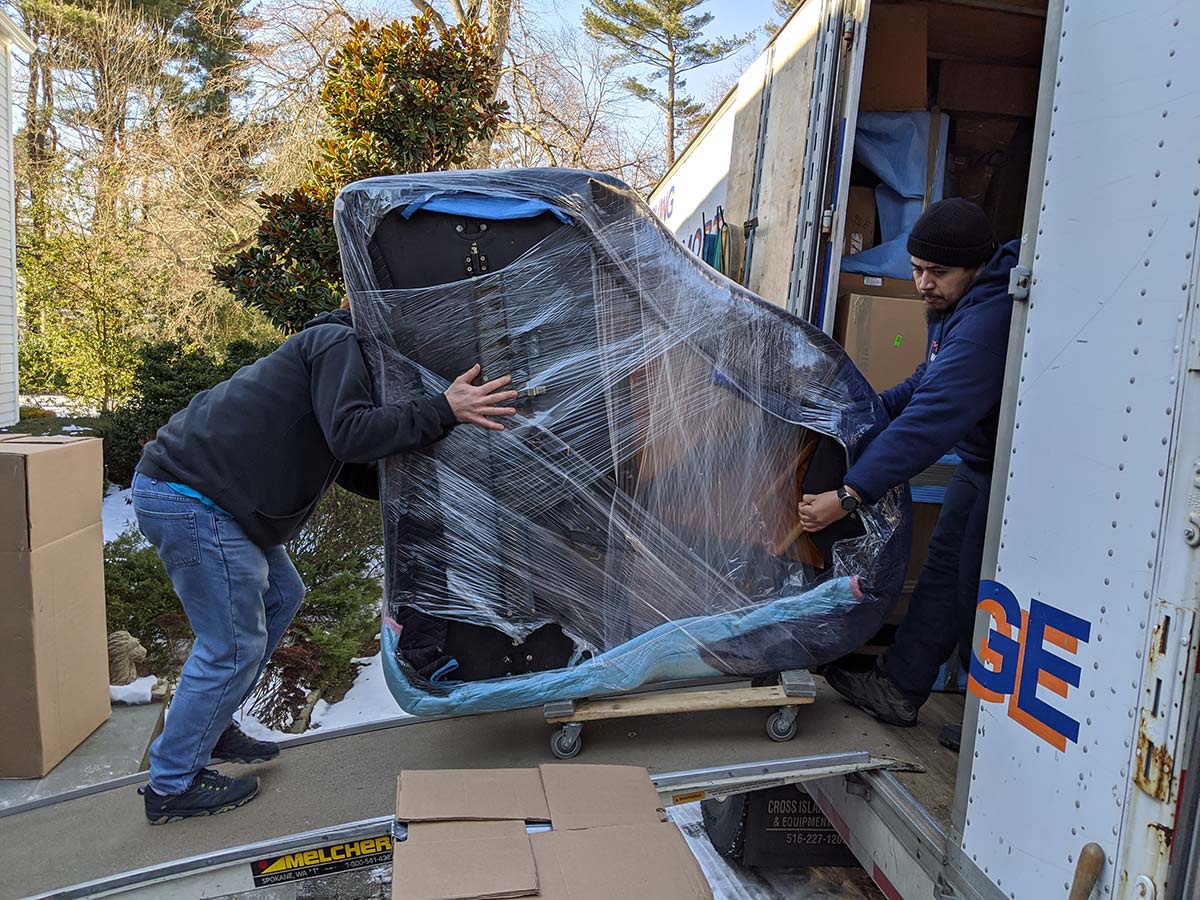 Another specialty that Lemkau Moving and Storage has is moving organs and speakers. In fact, Lemkau Movers if one of the top preferred moving companies for piano and organ dealerships on Long Island and has successfully moved and placed hundreds of organs in churches. Lemkau Movers would be happy to provide you with references from both dealerships and satisfied customers if you would like. We're confident that our experience, expertise, style and equipment is amongst the best in the business, and that selecting Lemkau Movers to move your piano or organ is the wise choice, and the right choice.
We thank you for your time and consideration. Please contact us today to arrange the move of your piano or organ. We would be happy to provide you with a free estimate along with our added value/peace-of-mind pricing.